Properly targeted dietary therapy as a primary intervention can have a tremendous impact on patients, often to the point of complete symptom remission. Dietary intervention improves outcomes and quality of life and can save thousands of dollars by addressing the underlying cause of symptom production often triggered by a sensitivity to certain foods.
Do you know the difference between a Food Sensitivity, Food Allergy and Food Intolerance?
October 2nd, 2014 by
leapintowellness

Kids Cooking Class Veggication
Leap Into Wellness and the North Falmouth Congregational Church are proud to present the Veggiecation® Cooking Program to area families! Join Amy Rose Sager, Registered Dietitian and Certified Veggiecation® instructor, for a scrumptios series where kids will prepare easy, tasty plant-based recipes. This cooking class series follows Veggiecation®'s signature formula where kids are presented with a simple nutrition lesson as they learn to cook.
Series is $85 per child for all 4 classes. Space is limited!
Class information
When:
Mondays 5:30 – 6:30PM, October 27th – November 17th
Where:
North Falmouth Congregational Church,
155 Old Main Rd,
North Falmouth, MA
Price:
$85 per child for all 4 classes
Book:
Call 508-274-8222
For more information, check out the brochures below:
Veggiecation Cooking Class Brochure
Veggiecation Cooking Class Brochure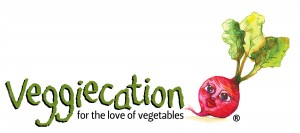 No Comments
«
Plant-Based Cooking Class Series
•
Complete Health Improvement Program (CHIP) Information Events!
»