Properly targeted dietary therapy as a primary intervention can have a tremendous impact on patients, often to the point of complete symptom remission. Dietary intervention improves outcomes and quality of life and can save thousands of dollars by addressing the underlying cause of symptom production often triggered by a sensitivity to certain foods.
Do you know the difference between a Food Sensitivity, Food Allergy and Food Intolerance?
February 23rd, 2015 by
leapintowellness
Leap Into Wellness is happy and excited to announce that there will be information session coming up very soon for the Complete Health Improvement Program (CHIP) in the Falmouth, MA area!
We are going to have 4 information sessions in February in the North Falmouth Congressional Church as well as in the Gus Canty Recreation Center. Please, come over to find out information on the program that helps you prevent, arrest, and even reverse chronic disease!
CHIP can help you with:
Blood Pressure
Cholesterol
Triglycerides
Fasting Blood Sugar
BMI
Sleep, recilience and depression.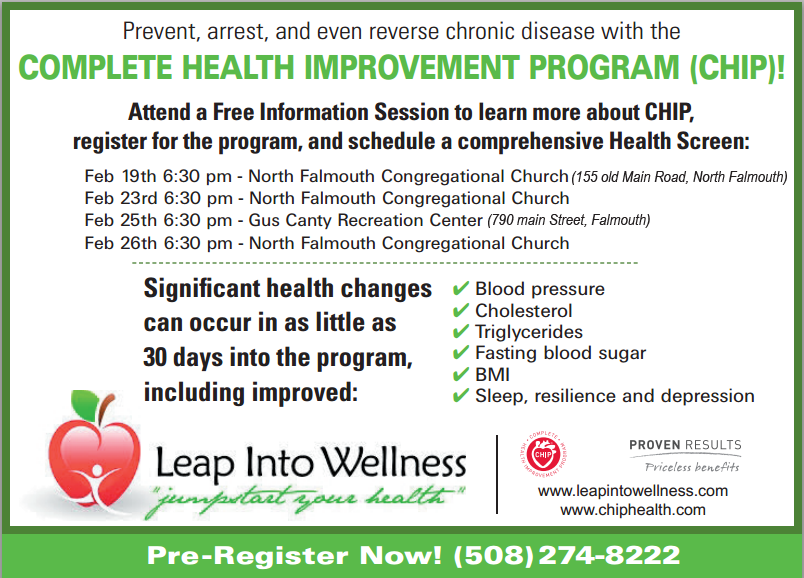 No Comments
«
Kids Cooking Class Veggication – October 27, 2014
•